Ok, so the other night I was doing a quick run through of my reader and happened to see that Stephanie Lynn at Under the Table and Dreaming was hosting a series of guest posts on handmade ornaments.
Now I'm not very crafty, but one in particular just hit me hard, and I simply had to go get the supplies together and make it right there and then.
It was this tutorial by Mandy at Little Birdie Secrets that caught my fancy.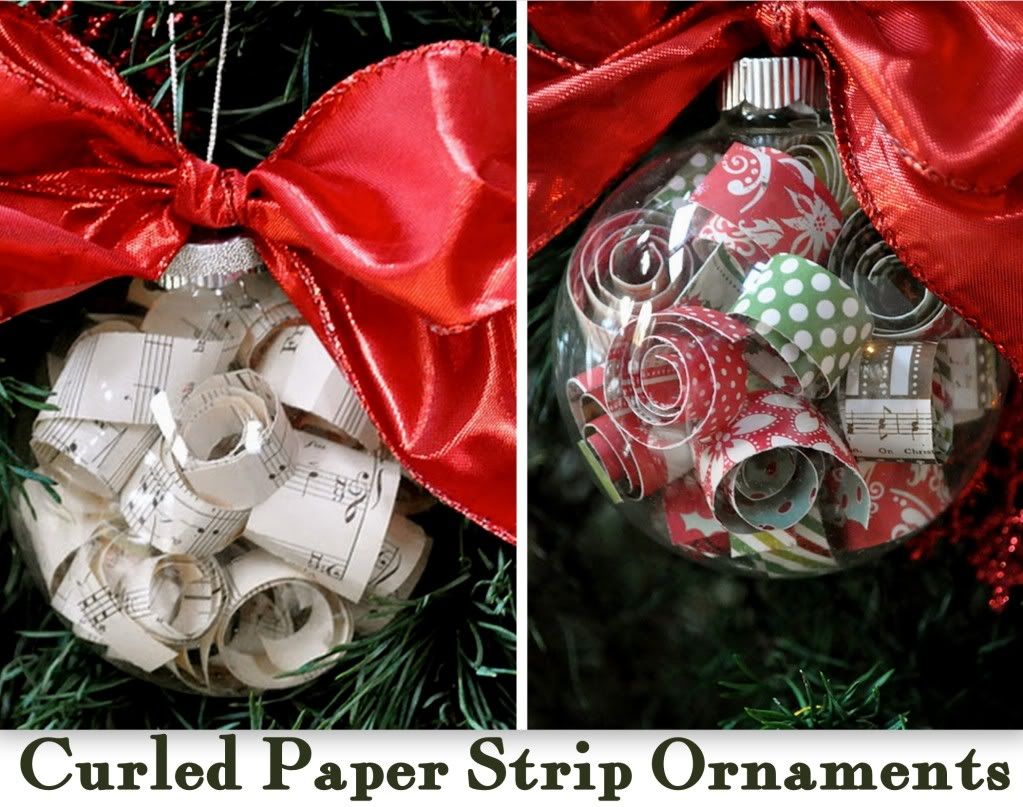 What made me get up off my lazy tush and actually try to do this?
Well……..
a) my tree in the living room was short on ornaments and I needed something white or glass to go with the theme of the tree.
b) On the weekend I just happened to have found a box of a dozen glass craft ornaments I had bought last year and never used.
c) And Mandy's tutorial promised these would be the easiest ornaments I ever made.
So!
As instructed by Mandy I gathered my ornaments, a pen, and an old church Music Issue hymnal circa 1993, from back in the days when I sometimes played flute at special masses at our church.
They hymnal paper was quite yellowed, which proved to be a good thing.
Anyways, just as promised by Mandy, in less than 20 minutes I had a dozen ornaments to add to my tree!
My music strips were short so they didn't stay curled up very well, but I still like the effect.
Pardon the dark pictures, I was too excited to wait until the weekend to take daylight photos. (yes, that's the only time I see my house in daylight anymore!)
I'm now calling my tree decorating done.
I just love the way the mirror wall behind the tree reflects back the lights.
Why, it looks like I have 2 trees in my living room!
Thank you Mandy and Stephanie Lynn for inspiring me to use what I have and get my tree decorated.
If you haven't seen the Handmade Ornament Series, get on over and check it out. Tons of inspiration there, why Stephanie Lynn even has a link to last year's ornaments too!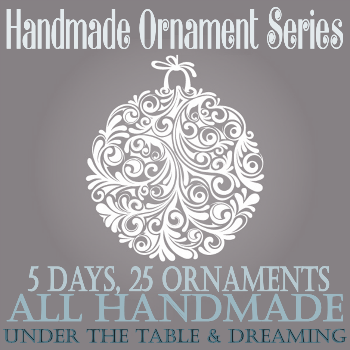 ;)